Confidence, Skill,

Expertise.
Realiscape solutions for industry and maritime
We produce a series of vital digital tools that transform the way every industry designs new products, trains its staff and improves safety in the workplace.
Prepare
for the fourth revolution
When compared with previous industrial revolutions, the Fourth is evolving at an exponential rather than a linear pace. Moreover, it is disrupting almost every industry in every country. And the breadth and depth of these changes herald the transformation of entire systems of production, management, and governance.
Realiscape creates a series of solutions that are catalytic companions to every industry's digital transformation: from large-scale industrial prototyping systems that exponentially accelerate new product development and plant ergonomics, to virtual laboratories and familiarization trainers that ensure proper and fast-paced skills building to new and existing personnel.
Last but not least, workforce and installations safety training is vastly increased through Holotrac fire fighting trainer, the most accurate simulator of its kind in the world.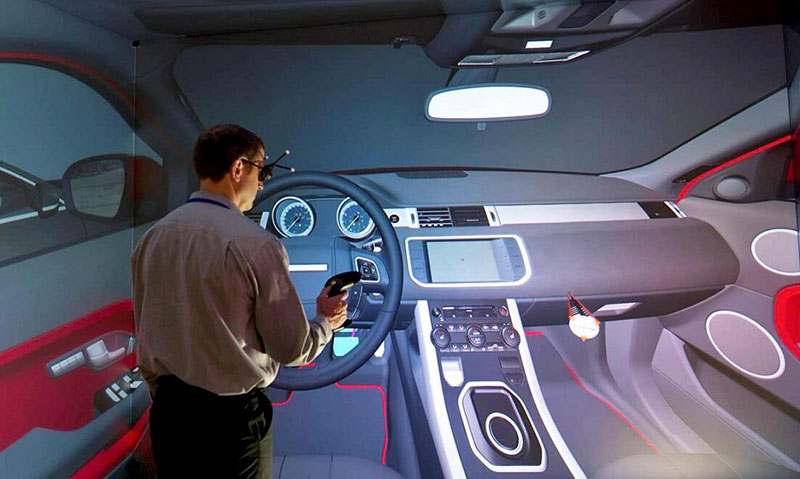 Holotrac for industrial prototyping
Design and construction teams thoroughly evaluating all elements of a project before ever issuing bid documents or breaking ground saves a lot of time, money, and re-work. In addition, issues are resolved well before they become expensive that delay other activities.
Holotrac for fire fighting
Based on the Holotrac Platform, the most advanced Large Scale Virtual Environment in the world today, Realiscape's fire fighting simulator is interactive, immersive and faithful to real life phenomena, using custom developed fire propagation and extinguishing mathematical models and algorithms.
V-Lab virtual laboratories
Realiscape's V-Lab solves many of the problems in hands-on workforce training through a series of full 3-D interactive simulators. Being identical to real life counterparts, simulated components can be freely moved, examined, connected and operated in any combination leading to realistic behaviour and accurate performance.
Vessel crew familiarization trainer
Realiscape's trainer familiarizes new crew members with their duties and important information about a particular ship using a common computer. This solution not only significantly reduces on board training time and lets a qualified colligue acting as trainer to focus on his primer duties, but it also ensures that the newcomer is safe and professionally minded before boarding.
We are setting employees up for success in the most rapidly advancing industries.
WATCH OUR CORPORATE VIDEO